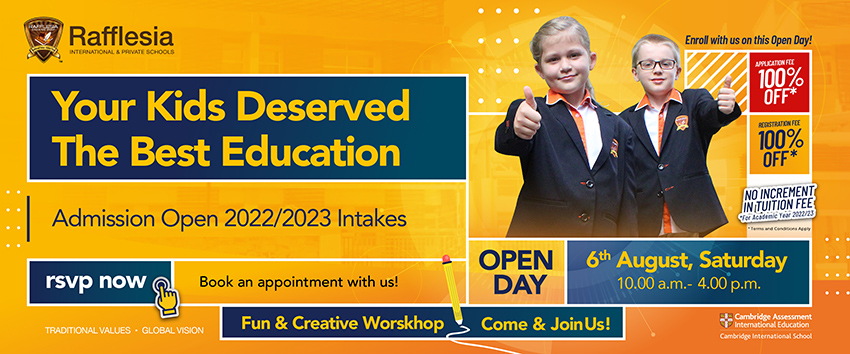 YOU HAVE A CHOICE!  
Your child's future begins with the choices you make today.
At Rafflesia, we have International and Private Schools for your choice.
Give Your Child a Head Start.
 We are now accepting joiners at Rafflesia International School for 2022 / 2023.
Enrol during the Open Day and enjoy 100% off of Application Fee, 100% waiver of Registration Fee, quality yet affordable education.  
The registration is OPEN NOW, and we are excited to welcome all the new students at ALL levels to join us.
Join us in our quest for a greater learning. Book an appointment with us today,
virtual or face-to-face, at 019-279 9088 or via the link:  https://ris.edu.my/enquire-now